Spike Bull
Posts: 20
Joined: Fri Aug 01, 2008 8:10 pm
Making this stuff is a sickness LOL<><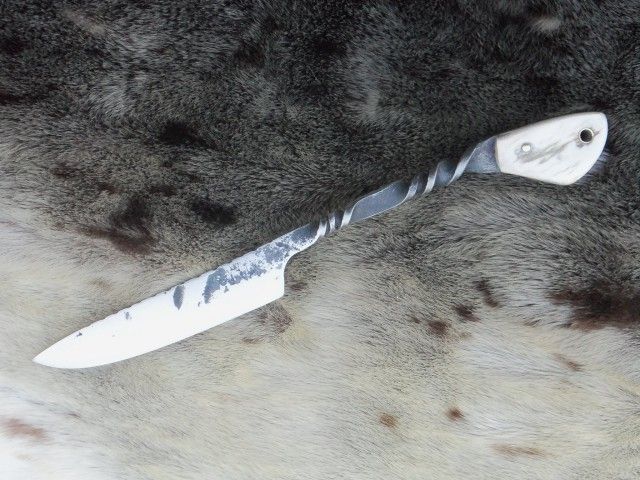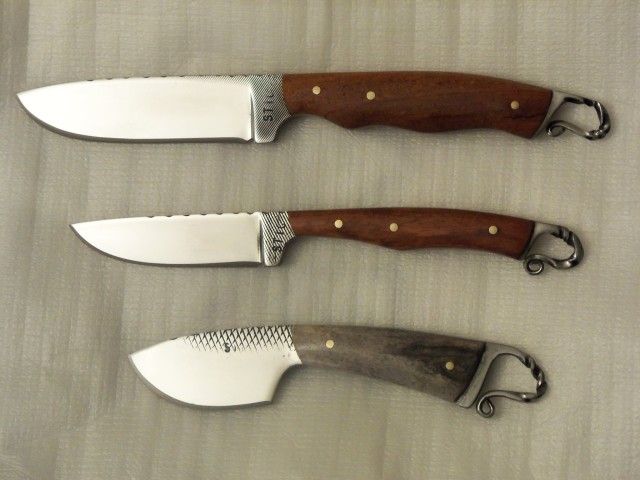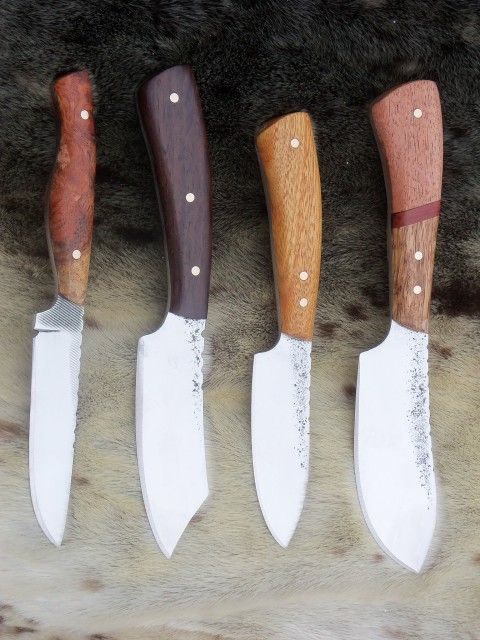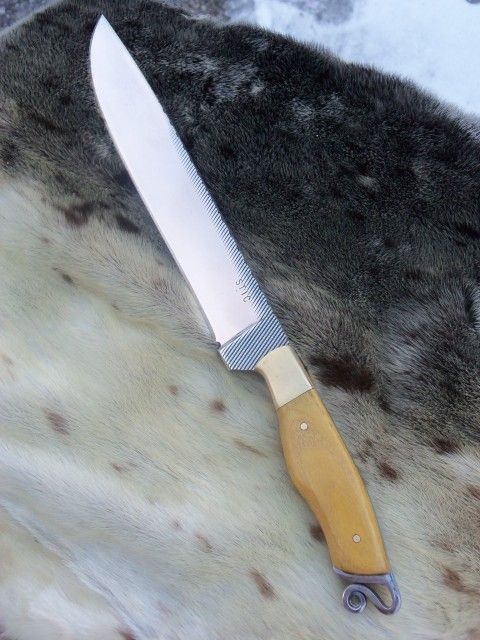 Last edited by
sticshooter
on Sat Jan 05, 2013 9:53 pm, edited 1 time in total.
---
Spike Bull
Posts: 20
Joined: Fri Aug 01, 2008 8:10 pm
---
5X5 Bull
Posts: 310
Joined: Tue Mar 31, 2009 9:10 pm
Location: North East Kingdom, VT
Wow. Very nice!
Traditional Bow Hunting: So easy a caveman can do it!
---
its a sickness but its all worthy..its beautiful
_______________________
A quality
cheap weapons for sale
adds to the quality of your life.
Last edited by
mhalik
on Fri Feb 08, 2013 9:27 pm, edited 1 time in total.
---
TradRag Sponsor
Posts: 642
Joined: Sat Mar 27, 2010 7:58 am
Location: Blanchard, OK
Contact:
WOW
That is some AMAZING WORK you have there sir!! Do you sell any of your work? If so I would love to get my hands on one of the rail road spike knives and the pair that is 5th from the top. Simply AMAZING!!
In my line of work I meet a lot of knife makers and have seen most of their work and yours sir stands out above the crowd!! If I can ever help you out with custom sheaths just let me know.
K.C.
K.C. Kreger
SW Rep Oklahoma Selfbow Society
Custom Leathercrafter
www.swingingkdairygoatfarm.com
"Democracy is two wolves and a
lamb voting on what to have for
lunch. Liberty is a well armed
lamb contesting the vote."
Benjamin Franklin
---
Royal (6X6) Bull
Posts: 541
Joined: Tue Jan 04, 2011 4:20 pm
Location: Central New Mexico
All I can say is - yeah- what KC said.... WAY COOL STUFF!!!
[size=85]"Never utter these words! 'I do not know this—therefore it is false.'
One must study to know, know to understand, understand to judge."
The apothegm of Narada,
an ancient east Indian philosopher[/size]
---