---
Hey, Les!
Working on an Impala Ram, right now, and a burn of my daughter's first trip to the beach.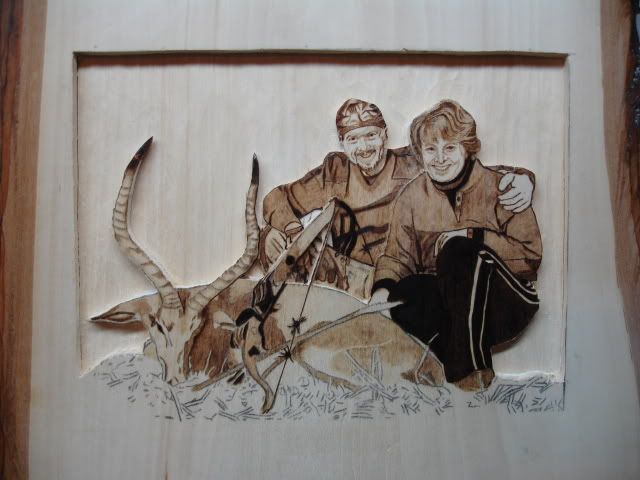 ---
Chip, the "Daughter at the Beach' is amazing!
just trying to keep it in the 10 ring
---
Seneca Archer wrote:hooked,

late comer to this thread. saw your work on another thread & checked out your sponsor thread/page and wondered about the process.

great work and was really generous of you to share a "work-in-progress."

what is your lead time? have an

for something i would need long about April 2010...

jim u.
I am curiuos about lead time too.
just trying to keep it in the 10 ring
---
Thanks for the compliments and your interest!!!
As far as lead time goes...I can guess! I can tell you that unless I get laid off from my real job I am not promising anymore for Christmas. I have 4 more after the impala ram to get done in time for Christmas. I told the last couple that I couldn't guarantee it, but I would try! My total order list right now is 11, but one doesn't have to be done till next Christmas, one doesn't have to be done until June, and another not until after June. So really there would be 8 ahead of you right now.
When I started doing these a couple months ago, it was taking me 2 weeks to get one done. I am getting faster, but alot depends on finding time around my real job and family stuff.
Just being conservative, I would guess that if you gave me a deposit today it would be about February or March before I completed your piece.
Just a heads up too. According to all the woodburning/carving artists that I know I am greatly undercharging! My dilemma is that I don't want to be so expensive the average guy cant afford it, but I also need to make sure I am making enough for the time I put into these! Currently, I start at $150 and go up from there depending on the photo to be done. For example, the price goes up if there is more than one person to be done because it is almost like doing two burns in the amount of work to be done. At that price I am not making but a few dollars an hour, if that! Most of the artists I talk to say I should be charging $500 to $1000 for the quality of work I do. So, haven't decided for sure when, but at some point I will be raising my prices. Been thinking about doing it January 1st. I won't raise them as high as those artists have told me to, but they will be going up some.
So, I guess I am telling ya that, so you can get your orders in before I raise the prices.
Chip
Oh yeah, finished the one of my daughter...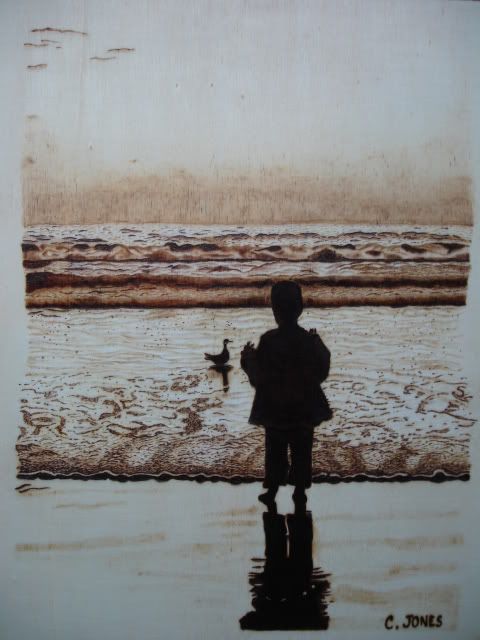 ---
update on impala ram...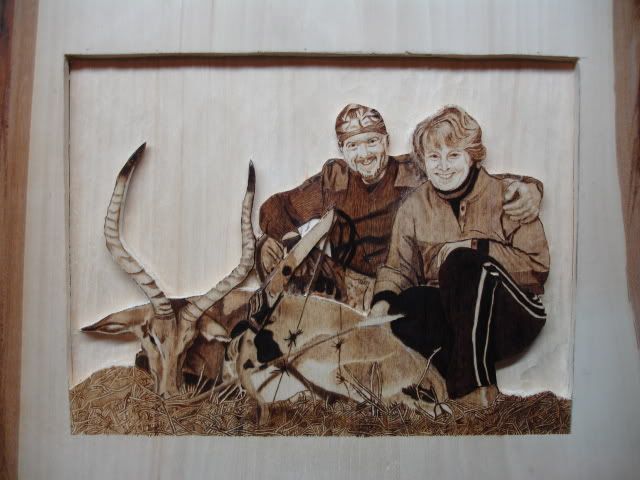 ---
May be finished, but maybe not...will keep looking at it for a couple days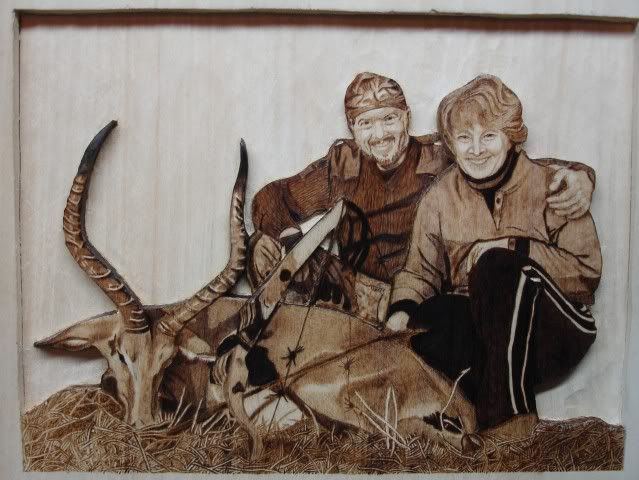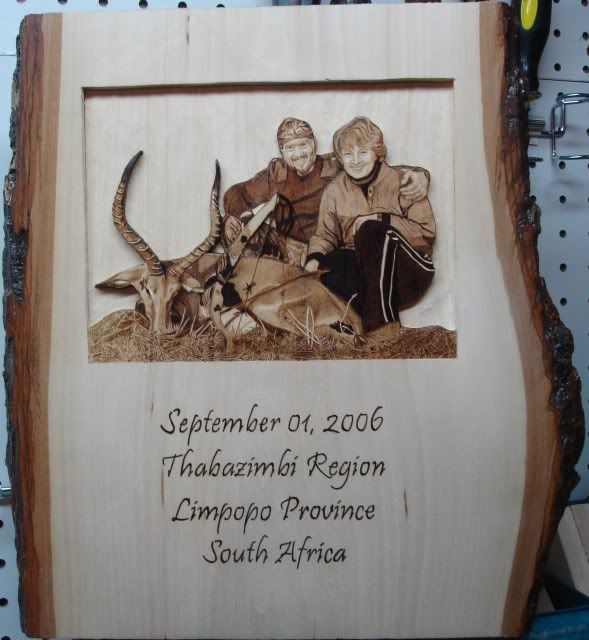 ---
Spike Bull
Posts:3
Joined:Wed Nov 11, 2009 1:37 am
"PURE DEAD BRILLIANT"!!
---