I have been getting alot of questions about how I do these plaques, so I thought I would post pics on the process of the one I am currently working on. This is all done by hand, both the carving and the burning...
pic for project, it was cropped some in photoshop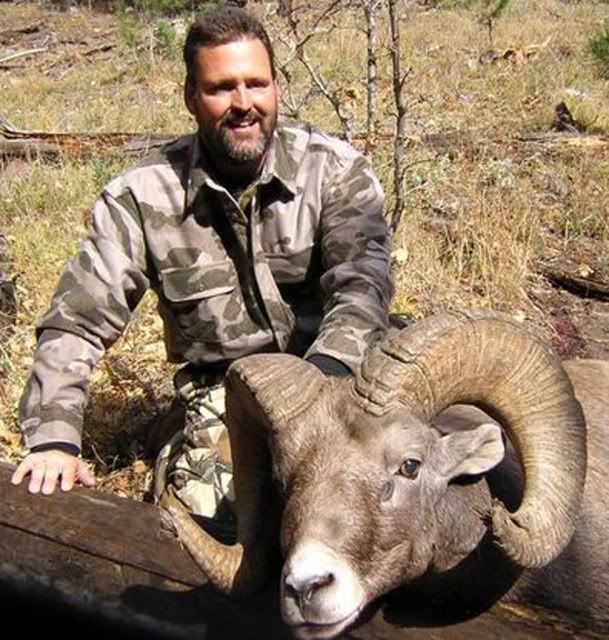 transferred it to the wood with graphite paper, took this pic after I had already started making stop cuts for the carving.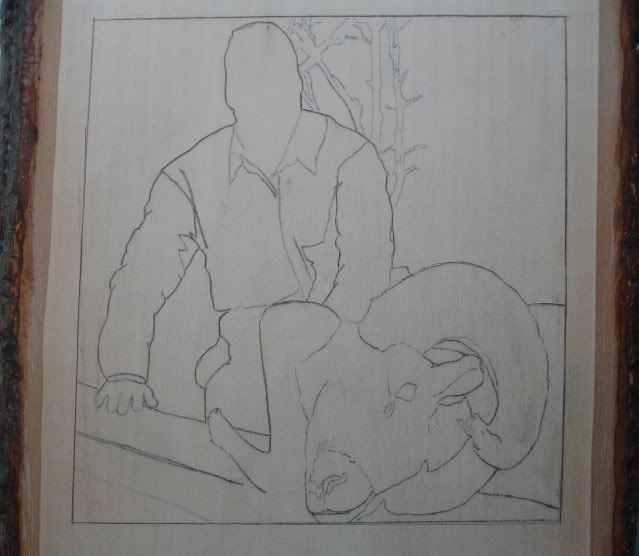 Started carving out the background, this one will have three levels: background, Dan, and Bighorn Sheep.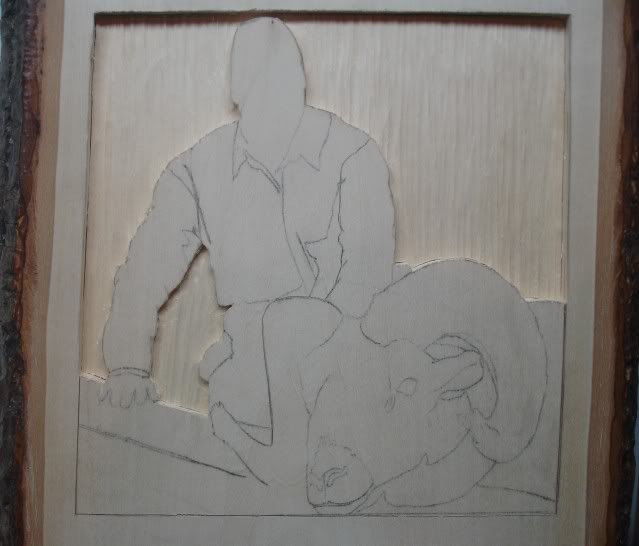 After getting the background to about 1/4 inch deep, I carved Dan down to 1/8th inch deep, then sanded Dan smooth. The sanding is important to give me a good surface to burn on...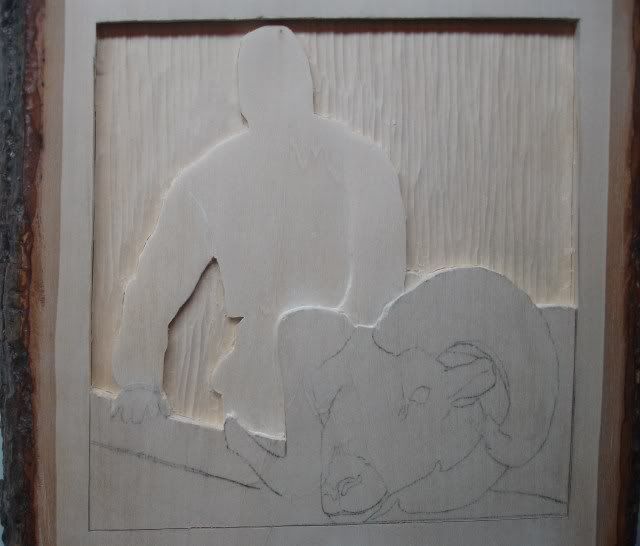 I am basically done with the carving now. Time to burn, but before I burn Dan (sorry Dan, I promise it won't hurt) I need to retransfer some of the detail with graphite paper.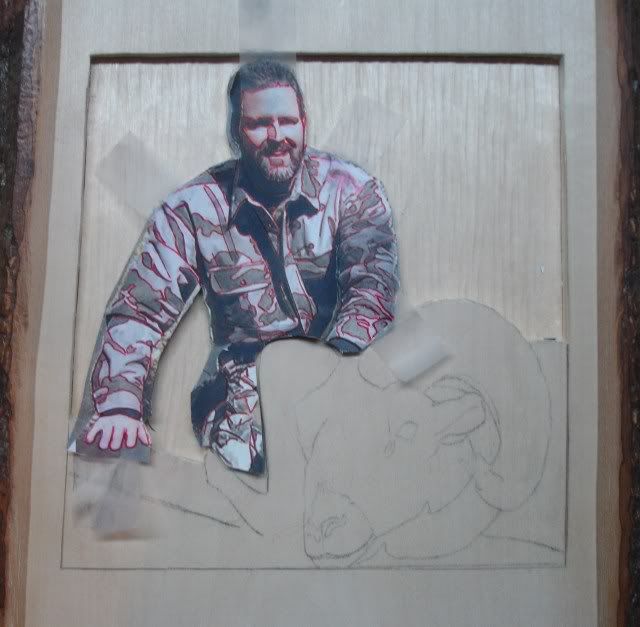 I kinda went crazy with the retransfer on this one. Usually I just transfer some of the key detail, but as you can see there wasn't much I didn't transfer.
Now I start burning...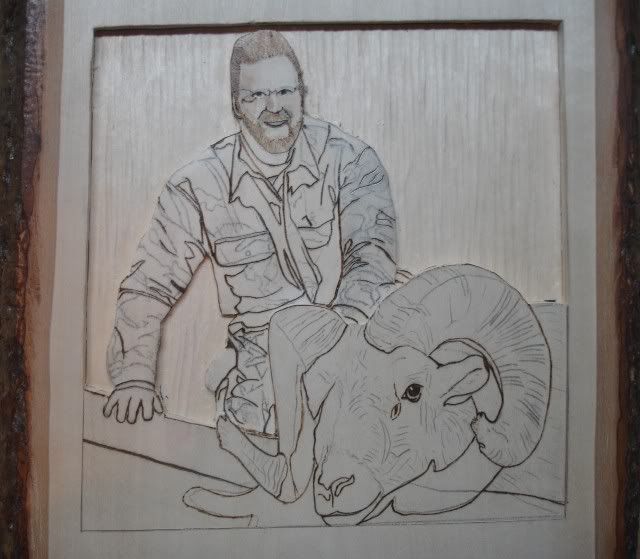 This is where I finished tonight. The hardest part is the face if the person. I try to make it look as much like the photo as possible. I do the face first because it is one of the most important parts. And i will continually adjust it as i do the rest of the burn until I am happy with it.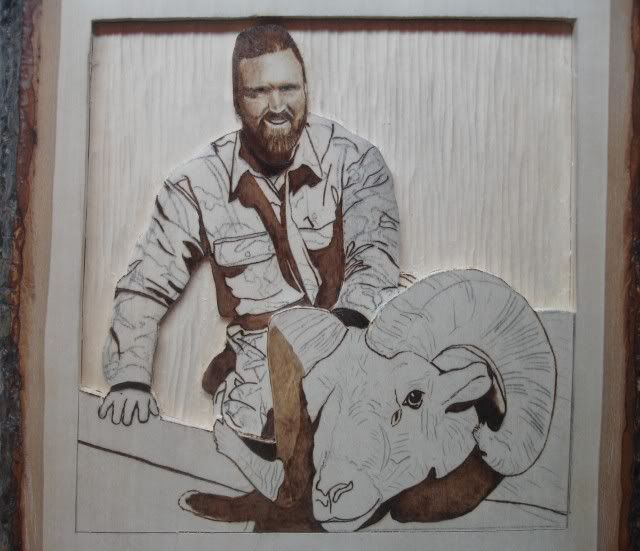 While I am not doing alot of carving it still takes me atleast 8-10 hours to get it carved, longer if there are more levels. Then I have to sand the levels I will burn on. I use a few different grades of sand paper ending with 400 or 600. I want it smoother than a baby's bottom!
If ya'll want I will keep posting pics as I go.