A bag sewn as first prize for a ladies black powder shoot. Notice the AWESOME woven strap by the AWESOME Weaving Welshman!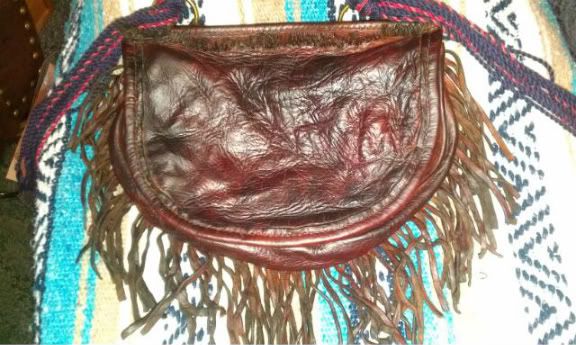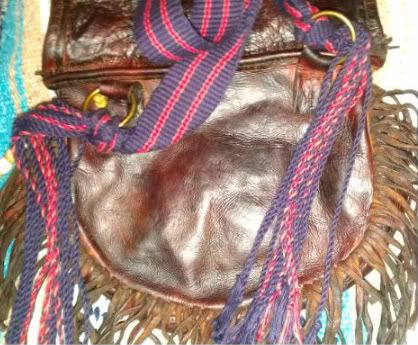 A little belt bag sewn and oiled with mink oil...didn't have time to dye it before the auction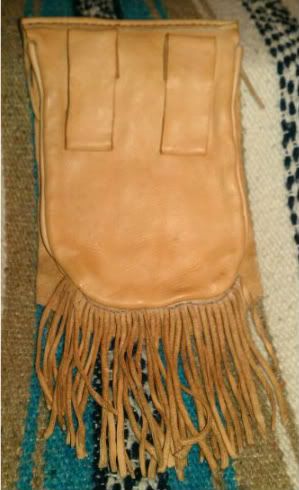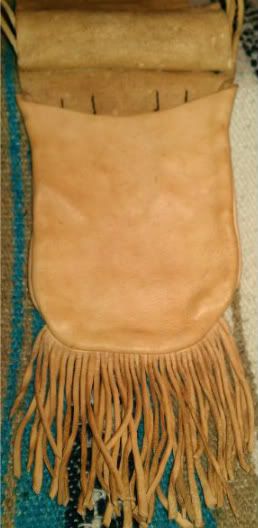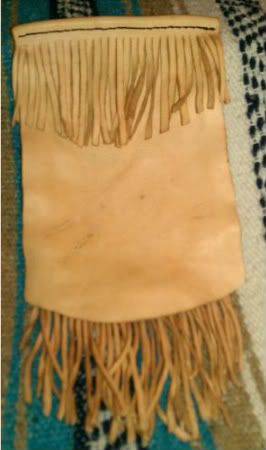 A Christmas exchange gift chosen by a young man at our Christmas Banquet. Notice the odd shaped gusset and the round pocket on the inside.