A couple of leather cappers I made a while back. I've since made cuts on the musket capper which made it work more smoothly. Also made another small capper since then and all really work the way they should.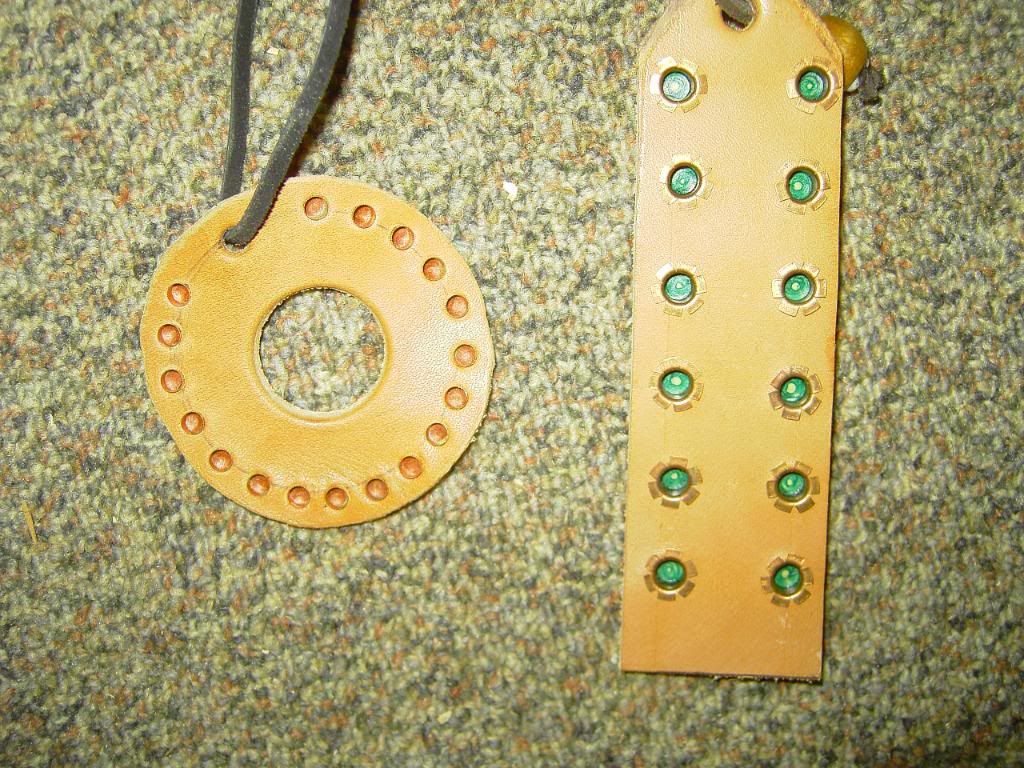 An antler tipped ramrod I made for my smoothbore. Made them for the .45 & .50, too.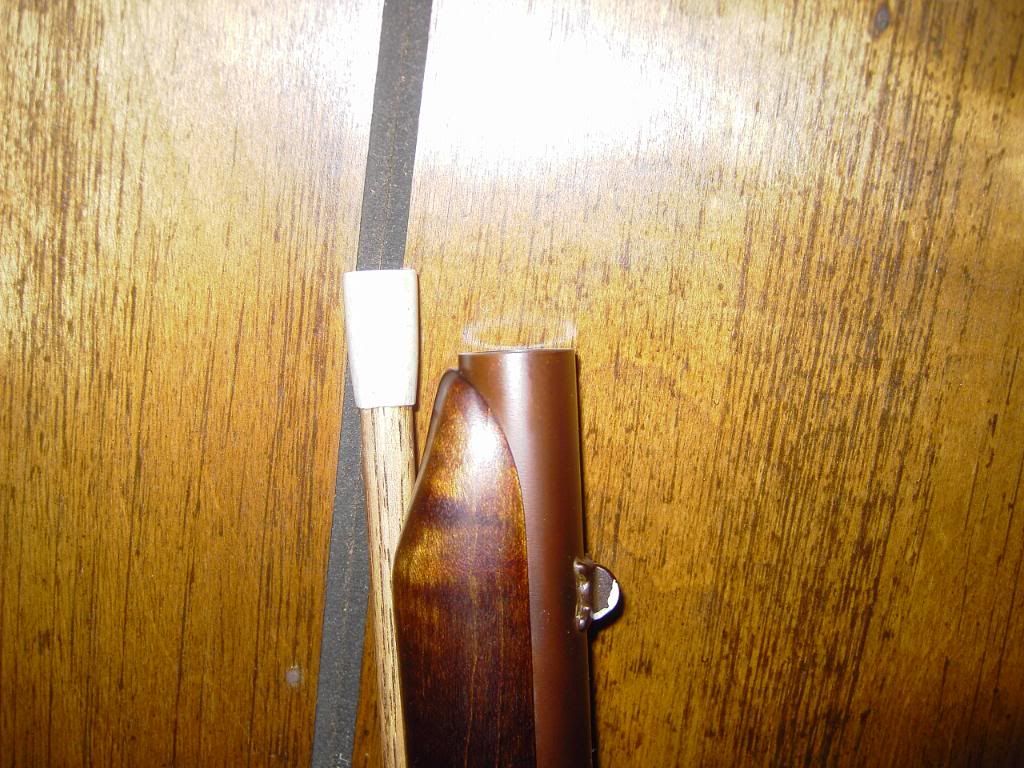 Two bags I made a couple years ago. Amateurish but functional. Will do better next time.