Ok . Thought some of you might find this helpful .
Thought I would show you all how I make a horn powder measure in just a few minutes .
Materials
1) length of horn , the one in the photo is a elk tine
2) ½ drill " is should match the gradient measure you will use for a guide. IE if yours is a 3/8 tube . Then you need a 3/8 drill bit
3) roll of tape
4) wood dowel , basically anything to mark depth will work
5) an existing gradient powder measure .
6) a rat tail file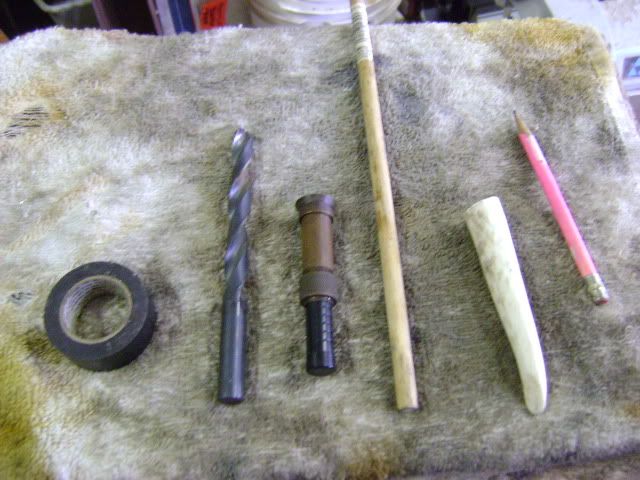 First set you gradient measure to the charge your wanting . In this case I want 60 grains
Now take your wood dowel and slide it into the measure and mark the edge at the top of the measure .
Now on this one im going to have a pour lip so I come back ¼ inch and make another mark . This will be the total depth I will need to drill . Laying this up along side the drill bit , I mark the bit . Then taking tape , wrap around the bit so as to have a depth reference
Now drill your horn to the edge of the tape . Once you have the hole drilled . Use your marks on you dowel to double check the depth
Now take the dowel and align the marks on the outside of the horn . Transfer those marks over to the horn . This will aloow me to sand back for the pour lip .
Now taking the file I cup the inside of the lip just alittle . This will help the measure pour nice and smooth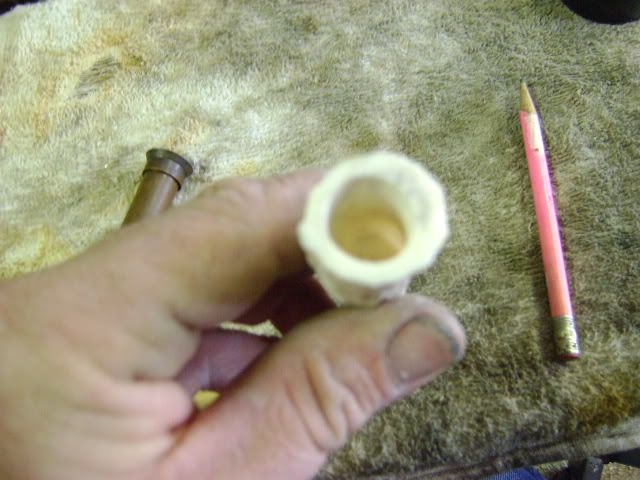 Now I fill the measure with powder and pour it into the gradient measure to check for proper volume
and there you have it , a horn powder measure . took less then 15min to make