Okay, time for the dumb questions caused by, my oh shoot moment!
I was attempting to solder the brass guard in place and the area in the center of the blade turned that bluish color on the chart for about an inch on both sides.. So trying to be smart I made the whole blade and tang that color and the guard fell off.....
After much cussing at myself, I came in a re-read this thread again and decided to ask for help.
I got everything cleaned up and the brass guard soldered in place,
again..it's now a flat dull gray color the whole length.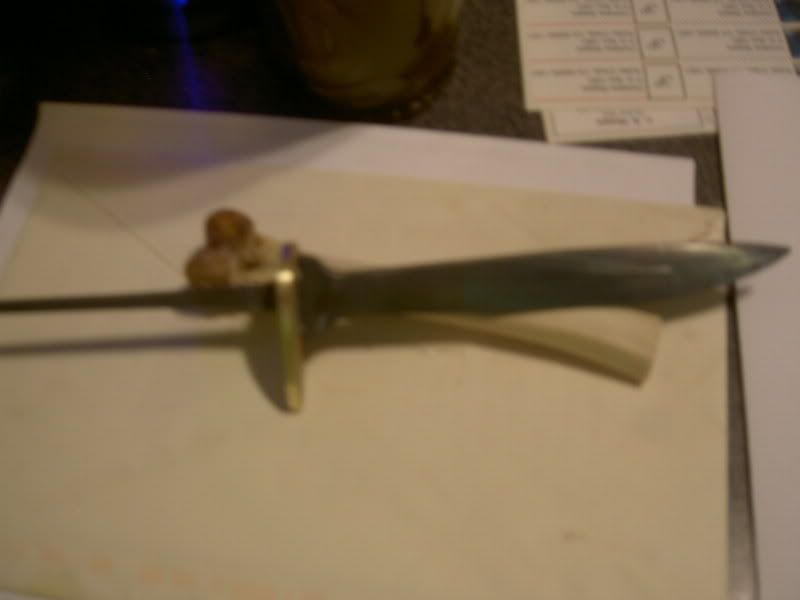 As you can see the blade is a uniform dull color
Am I supposed to cook it in the oven or clean up the excess, lightly sand it all and then cook it?
It's my first knife and I'm trying to make a bone handled small eating knife for my older sister who does medieval re-enacting. I figured a small brass guard would help protect her fingers but dont know if it is period correct. I've already figured out how to remove a guard and just squirt epoxy down the center of the bone and shove the tang in the hole....here's what it looks like mocked up.
I still need to make the sheath for it, anyone got any idea's?