Well after many months of one thing after another . My Hudson valley is done .
This is the piece I mentioned in another thread
I did all the hardware out of an old set of Damascus barrels that I had that were beyond use .
RR pipes , entry pipe , side plate ,TG, and but plate , Trigger and trigger plate
She is stocked in maple .
she wieghs in at 7lbs 8 oz and ballances just back of the entry without adding wieght .
Davis lock
Thumb piece is from an old liberty silver dollar "well worn from circulation"
The barrel is 52 inches and of 28 just over 28 gage . Bore ended up at . 549
it tapers O to R with no bands .from 1 1/8 to 7/8 at the muzzle
Took her out today and she is throwing a quarter size , 5 shot group at 35 yards with the following load .
60 grains 2F
.018 patch
.530 RB
I got some 60 rounds through her today from the bench . before the heat of shooting , combined with the 100 degree temps , caused the heat vapors coming from the barrel to completely obscure not only the front sight but also the target at 50 yards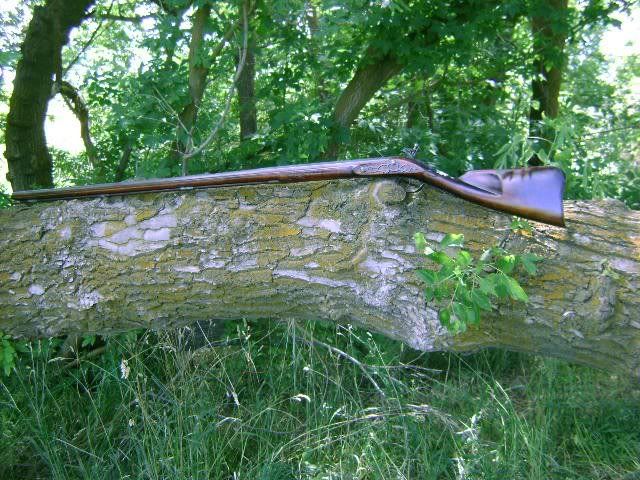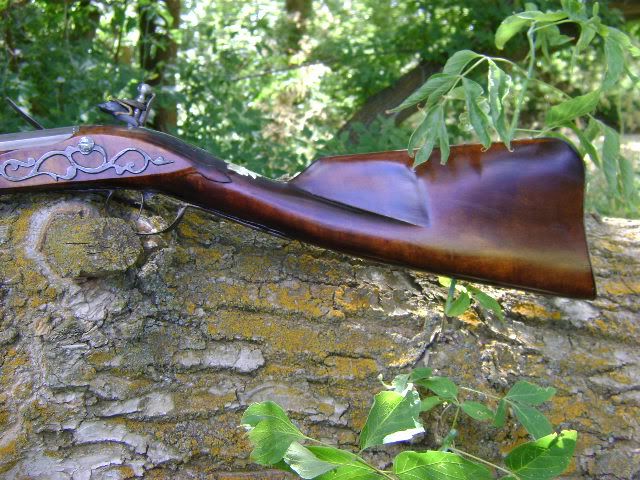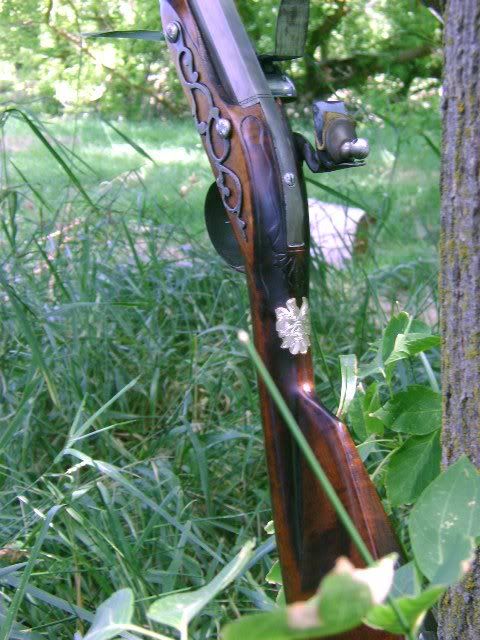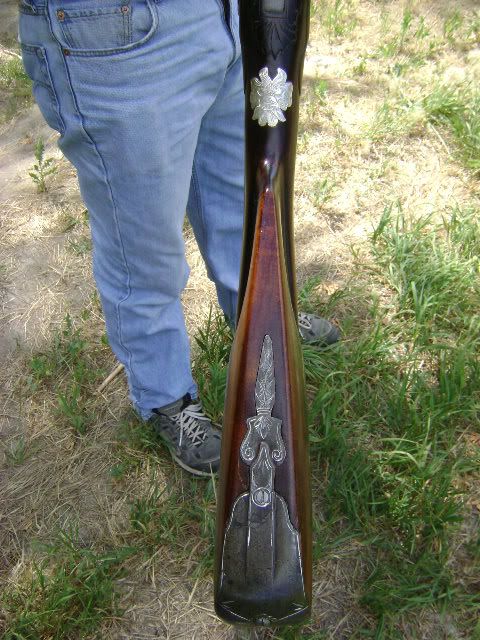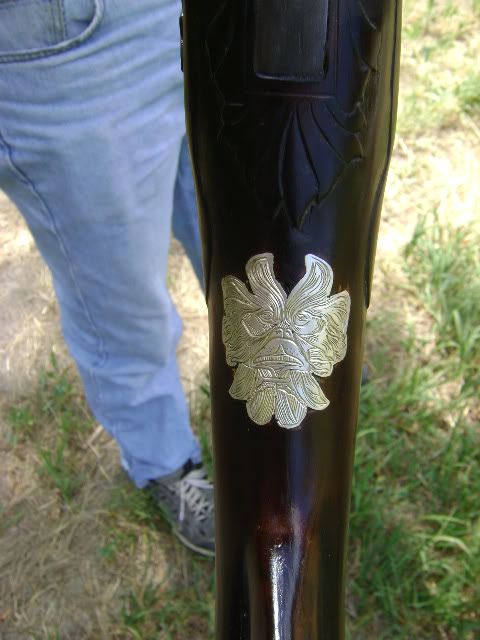 to give you some idea of the size of this peice .
here is a photo of a friend of mine " AKA Bear sign " who is 6 ft 1 ,
holding it .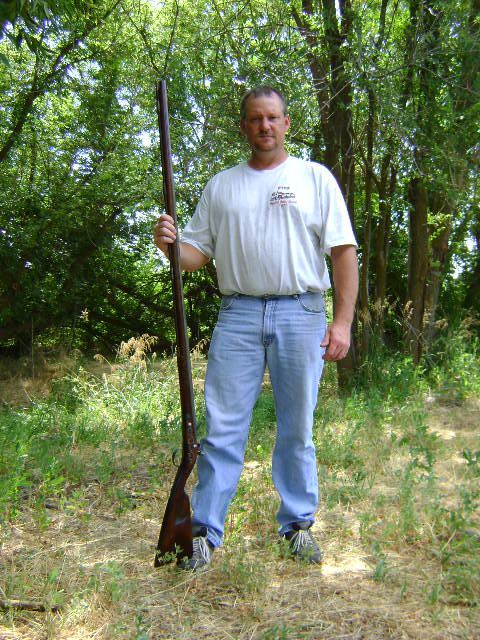 few more weeks and Blue grouse will open up and ill break her in good .
time to start working up a good shot load