Aloha Every one, Merry Christmas
I have a friend that has ask about building a bow for about a year and a half. He kept saying he wanted to build one and would I build one for him? My answer is always the same. Nope, but I'll help you build one.
Well time passed and things like world life and just junk always seemed to get in the way.
So I said, Ok, I'll order the stuff and it'll be here when your ready ! And I did.
Well last weekend we had set it up for a sunday day in the shop to get aquainted with the machines, how to build a bow all the boring stuff you have to be aware of before turning one any machine.
But as life would have it , I was "On Call" at work and the guy who never calls anyone in to help, needed help, replace refidgerator, 3 backed up sewer lines, and a clooged interior drain in the house.. so I called and made my case for it being my fault this time. So at work the Christmas break is fri,sat sun, and monday. Wonderful, I told him I'm off those days, he said nope he was working, O h well so much for that!
An hour later he said I took off friday and I'll be there rain shine or snow storm! Perfect !
I received texts all week, "we still good fro Friday?" yep almost every day. I love to see someone with this much enthusiasm!! Ok Friday, he rolls up and I greet him at the door and we are off to play inthe cave for.. all day I guess what ever!
We sat and went over the stuff I just wrote about and then I said here lets start here, and gave hime a 6 foot long thin package...
You should of seen the look in his eyes..... the excitment was growing big time !!
We cut the fiberglass in half and we Offically got started....
He isn't really that well aquanted with all the goings ons... so he is still worried about messing up..
I laughed and said that will soon fade way !! as I broke out the Smooth On, wait and see !!!....
And Yes, I pulled the "Stir as fast as you can till it starts to Boil" thing... I don't think he fell for it LOL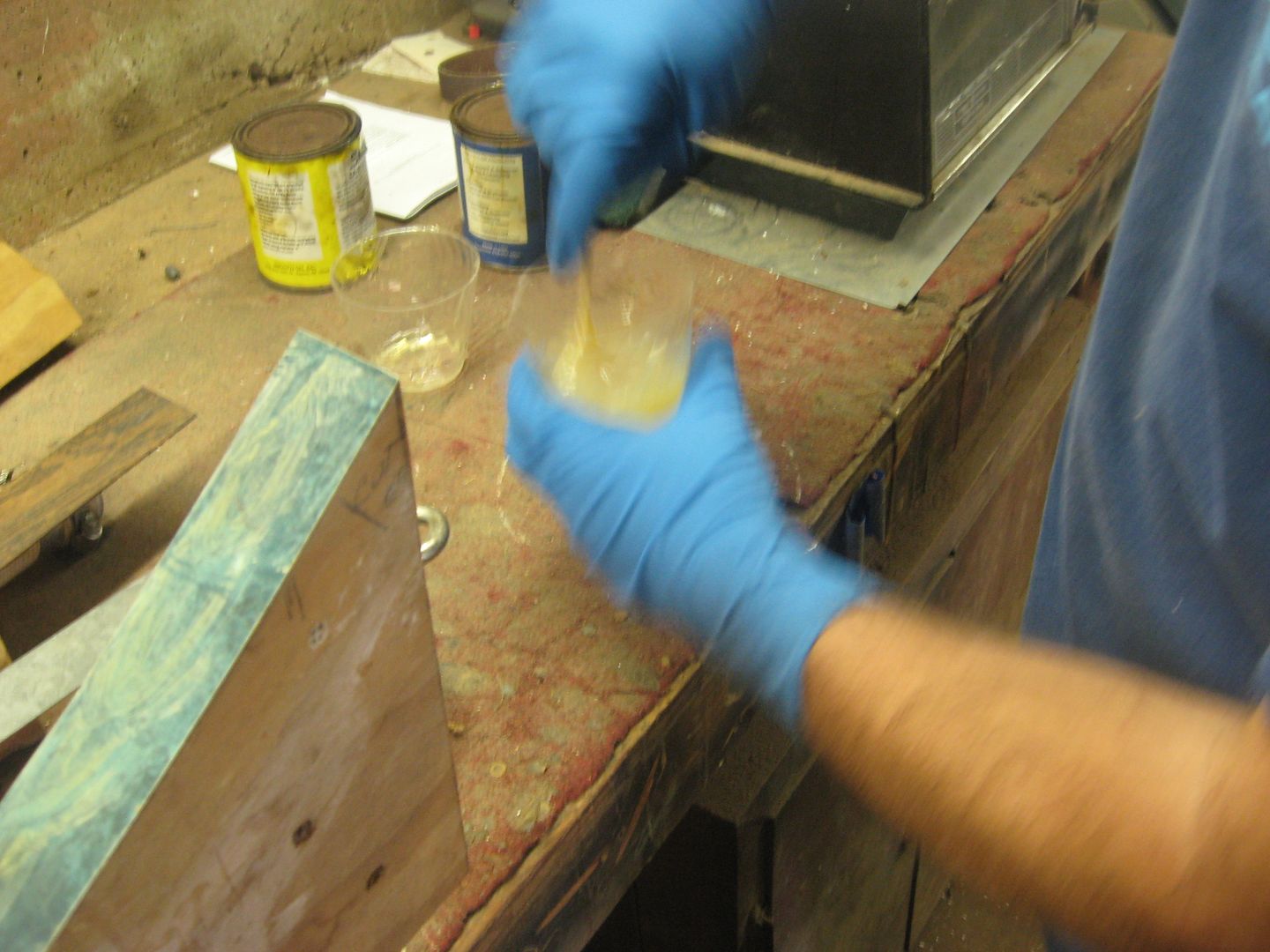 So He started spreading the epoxy and quickly found out what a mess it was !!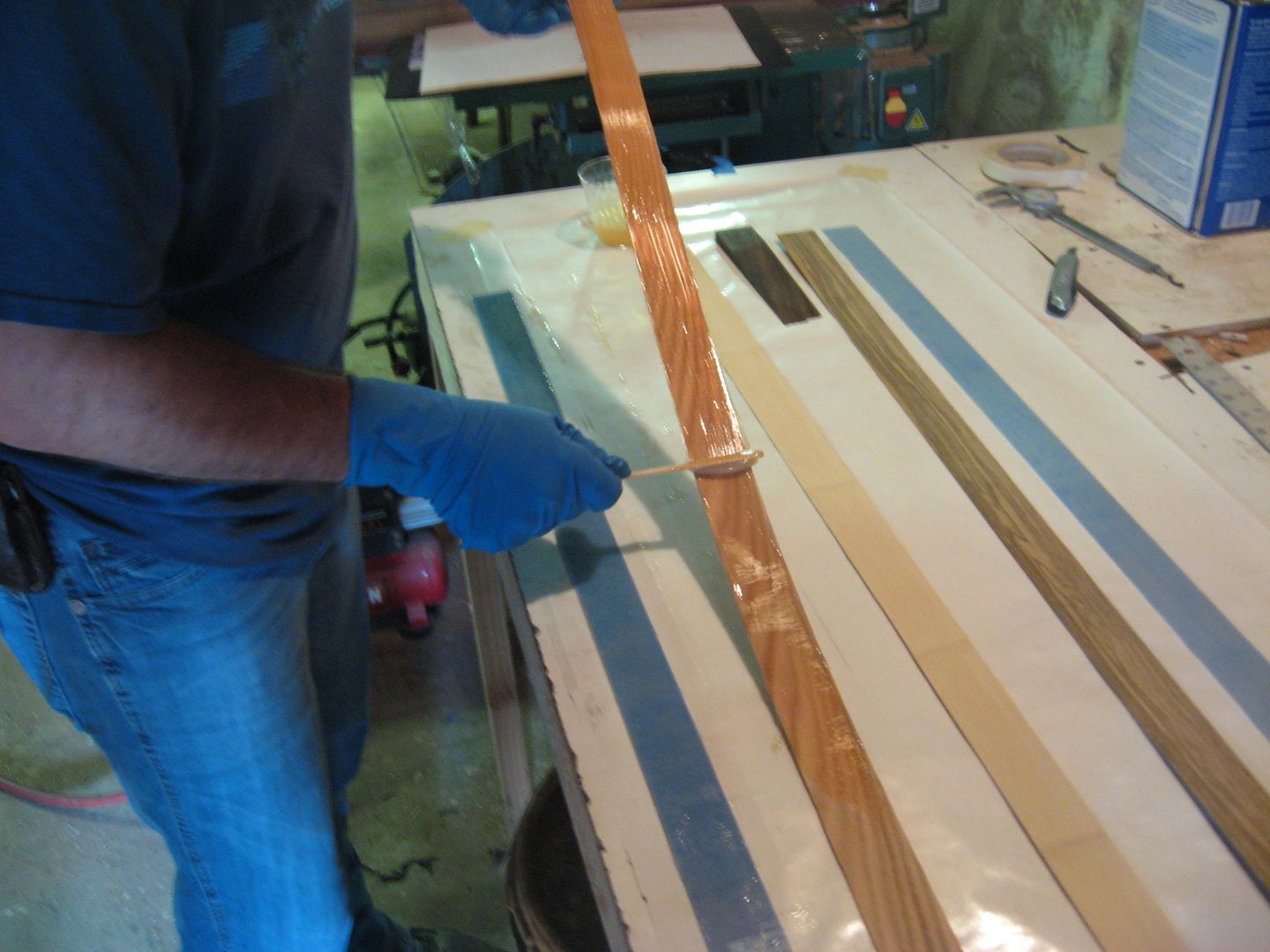 After about an hour he had everything all covered in glue... to include some of the hair on his arms and few other places too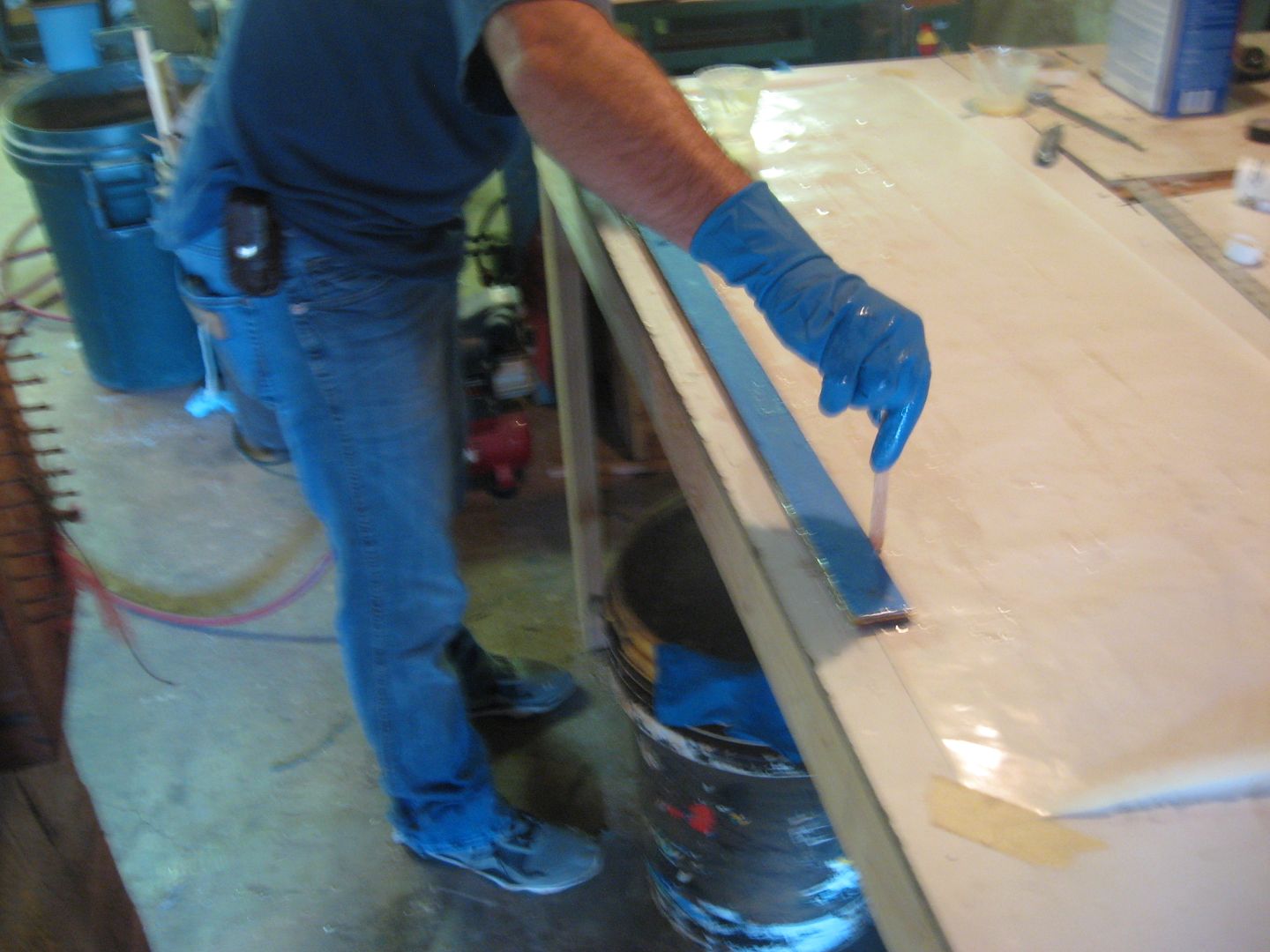 Being all finished spreading the expoxy I said Ok remove your gloves and.... which was met with a resounding..SAY WHAT ! yeah time for the cleamn part, all wrpped up..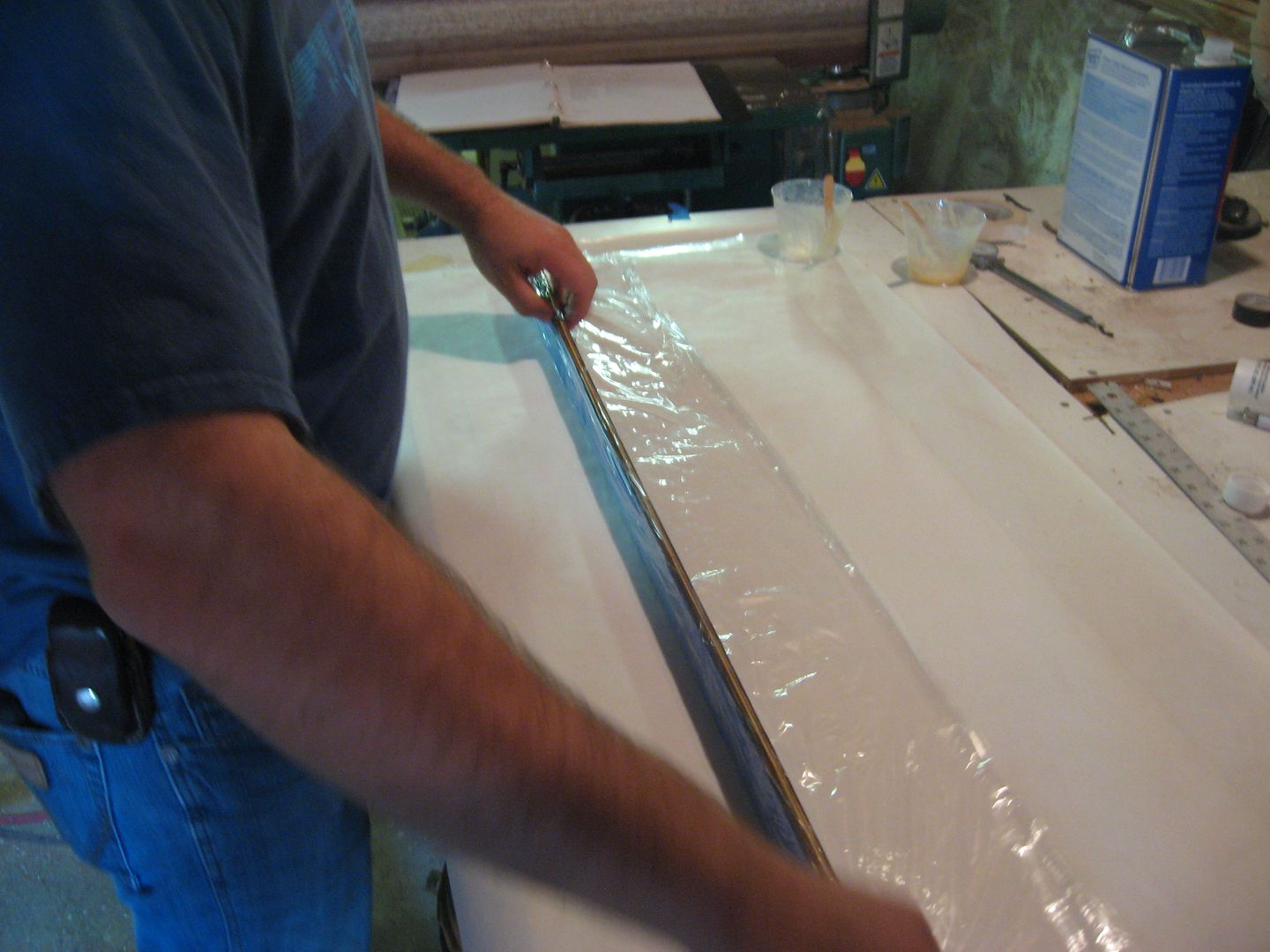 We mmade our way over to the press and laid the limb on and got it all taped down with only one...ok makeby two holes in the wrap that leaked epoxy which he quickly found LOL... Yeah you know if you've even glued up a bow !
and then we locked it down nice and tight, (sorry no pictures of that too many hands needed to put it on ...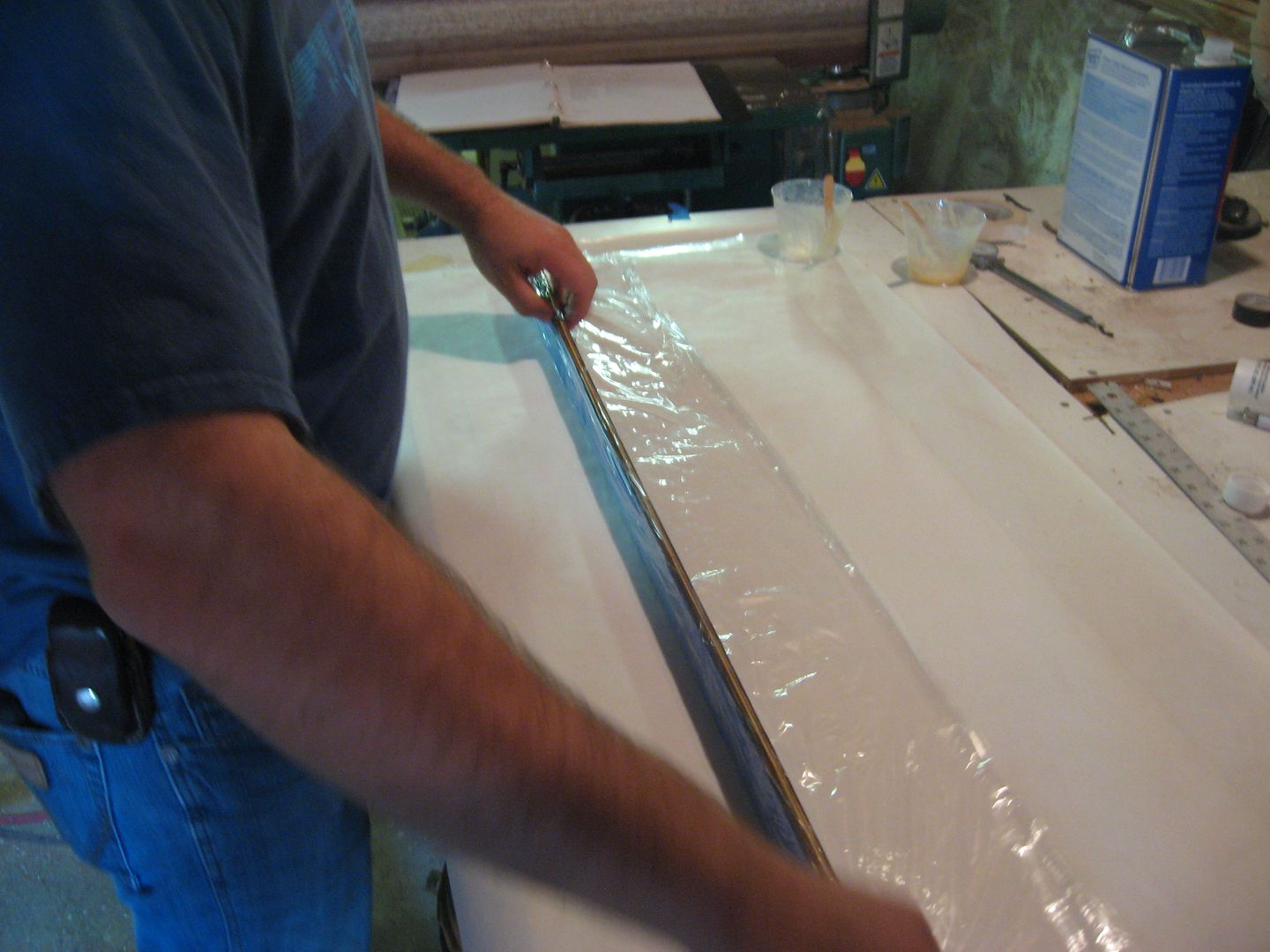 Almost ready quick shot of air to hold it in palce, a few adjustments here and there....
and lookie here !! We have the first limb ready to go !!
Now into the oven and a 5 1/2 cook job and we will see later
Here is the limb combination he chose for his bow...