Here we have the makings of an Apex Predator Ossabaw, one of my pronounced R/D longbows. I'm shooting for a 60" bow which draws in the upper 40s at 28". This one was originally slated to get an osage riser and eastern red cedar lams. I found this piece of canary wood and bought it for risers. Lea said "perfect" when I ran the idea by her. It won't get as dark as osage over time, but has some pretty darker streaks. It's the piece on the left.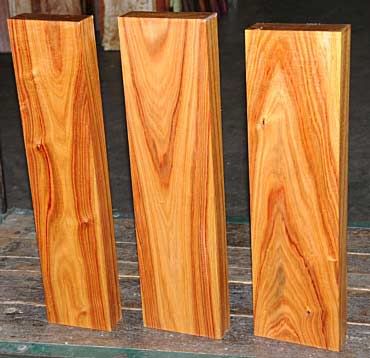 I decided to laminate a couple of red phenolic accents in for strength. Here is the block with some layout lines, and the pieces laid out.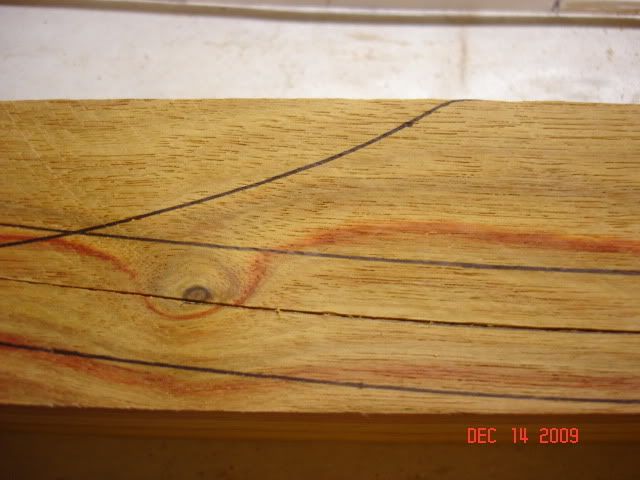 I finished and shipped another yesterday, so now I'm full time on this one. Here is the glued up riser blank.