G/Day Folks, found TradRag the other Day and thought it looked like my kind of Forum.
I've been an Archer since the late 70's and have made my own Selfbows and associated gear since the early 90's. I recently attended my first Black Powder Rendezvous and am Hooked. I have been keen on Black Powder Firearms for Years but my Archery keeps me busy and I decided I do not need another obsession - too late.
I'll be buying my first Muzzle Loader soon, just saving a few more $ to make sure I get a quality Firearm. I like the Pedersoli Scout but am chasing a 54 Calibre for a bit more Hunting performance so likely will end up with a Lyman Great Plains or similar.
I dabble in a bit of Leatherwork, make Selfbows as I said earlier, whittle out my own Arrows and grind the occasional Knife. Here is some of my work
my first attempt at Carved Antler Knife Handle
my interpretation of a 9th Century Steppe Nomad Quiver
My first Selfbow Kill. Bow was made of Jarrah, a very dense Aussie Hardwood 60# from memory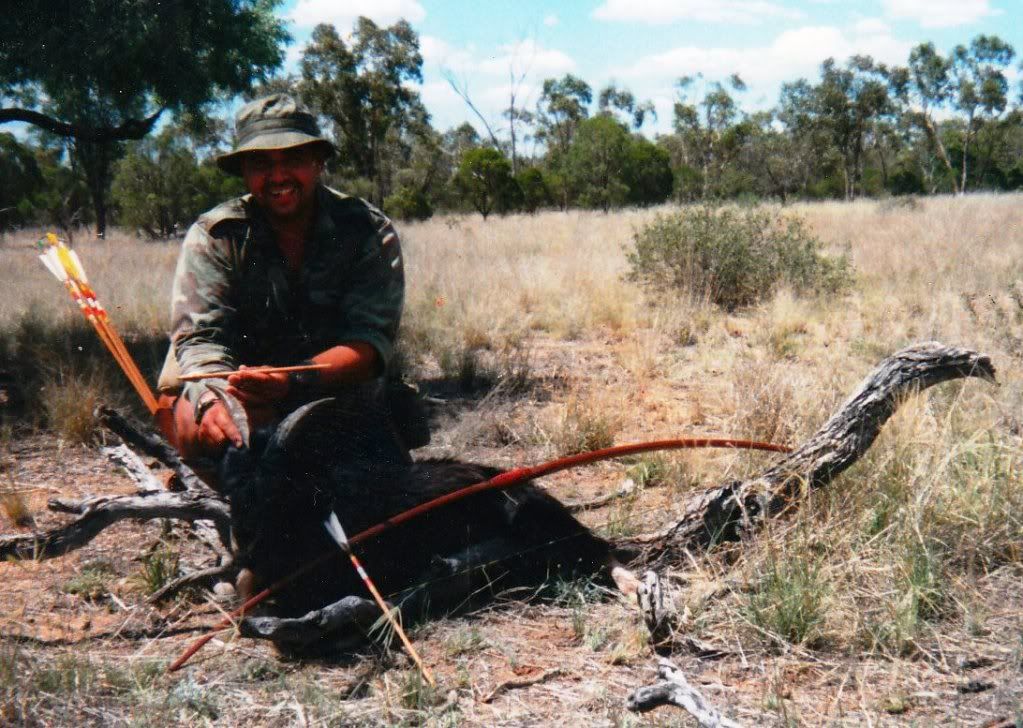 I look forward to more involvement on TradRag
regards Jacko