I did this yesterday and man it came out awesome. The ham was from the young 70lb hog I shot New Years day so it was about 6 or 7 pounds with the bone in. The first step was to rub the ham in Rib Tickler which is a sweet and spicy mix. I put it in a aluminum pan and on a smokey fire about 175-200 degree and not directly over the fire for one hour.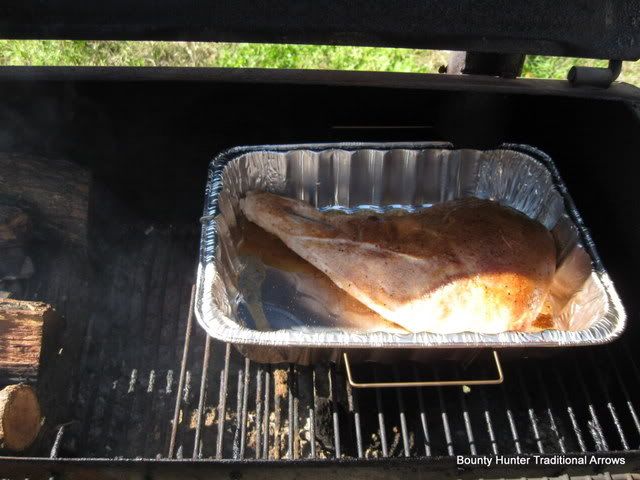 At the end of the first hour I removed the ham and added two bottles of WoodChuck hard cider to the pan and cover the pan with aluminum foil. I also opened the vents on the smoker and brought the temp up to 350 and put the ham back on for 3.5 hours. (3 hours was the goal but I got distracted.)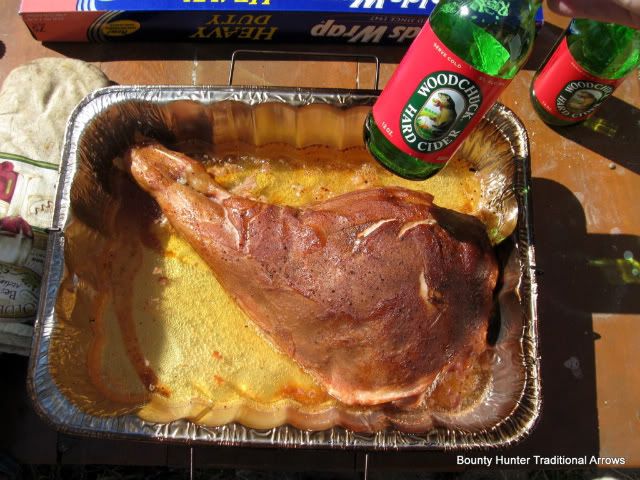 When I pulled it out after the 3.5 hours this is what it looked like and let me tell you it was tasty. My son proved once more he was the bottomless pit and needless to say there were no leftovers.